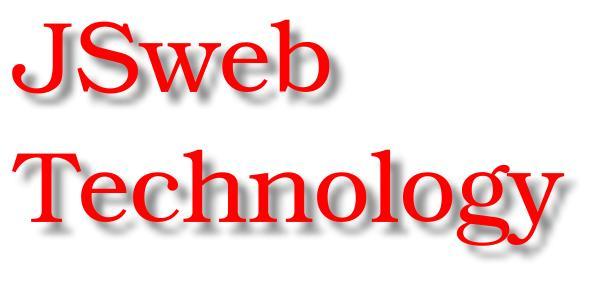 Do you have a web site without SSL capability? Do you want to be able to securely accept credit card payments over the web? Do you have your own merchant account? Do you want to enable your existing catalog by simply changing some HTML for the catalog listing to lead to a credit card payment form?
If you answered "yes" to all four questions, then we've got the solution for you.
JSweb Technology has a secure payment system which will enable you to add a few HTML lines to each catalog item, and allow a user to securely pass their credit card information to you. Your clients will see that the connection is secure and have the confidence to give their credit card information over the internet. Because of the SSL technology used on our servers, their information is encrypted from their browser to our server.
What about getting the information from JSweb Technology's sever back to me securely?
We're glad you asked that. This is what makes JSweb Technology different from our competitiors. Most of them simply send the information to you in email, without encryption. They go into long-winded explanations about how the chances of a specific email being intercepted are remote, and that you stand a better chance of losing your credit card information to a waiter in a restaurant. If you or your customers really believed this, they would simply email their information to you without the benefit of a secure form. But they don't. So, our competitors offerings really aren't secure at all. You can see a more detailed paper on this subject here.
So what does JSweb Technology do that is different?
We store your form information in a database on our server. You will receive an email telling you that a new transaction has been posted to your database. You will then use an SSL secure connection to retrieve that information from the database. Each of our clients will have their own seperate database, and in addition to SSL, will have a User name and password they must supply to get access to the database. That way, only you can get the information.
How do I know your system is secure?
Several ways. First, your clients have a secure connection, you have a secure connection, and your database is password-protected. Second, the entire system was designed and implemented by our founder, Steve Mencik. He has 18 years experience in Information Security design and evaluation, many of those years with the U.S. Government National Security Agency.
Can I try it out?
Of course, simply go take a look at our demonstration. Be sure to view the source code in your browser, so you can see the added HTML. Look for lines which have the form of <INPUT TYPE="hidden">.
How much will this cost me?
If you decide to host your site with us, then it will be included free. If you want to remain with your current web host, the cost will be a $10.00 setup fee, and 10¢ per transaction, with a $5.00 monthly minimum.
How do I order?
Go to our order form. And yes, we use our own secure ordering procedure.
If you have other questions, please email us, and we'll try to answer them for you.
JSweb Technology
1002 Red Harvest Road
Gambrills, MD 21054

Tel: 1-410-672-5859
1-888-228-9113
sales@jsweb.net
---